Geberit AquaClean Mera
Exceptionally brilliant
With its floating design, the Geberit AquaClean Mera is the highest-selling shower toilet in Europe and sets new standards in every respect. The Mera is suitable for everyone who wants to pamper themselves with an additional helping of wellness. In addition to the proven WhirlSpray shower technology and the rimless WC ceramic appliance with TurboFlush technology, the Mera boasts a number of extra comfort functions.
Who is the Geberit AquaClean Mera suitable for?
Do you like things to be special? Both with your choice of clothing and in the furnishings and decoration of your home, you leave nothing to chance. The AquaClean Mera would cut a fine figure alongside high-quality furniture and tasteful furnishings and decoration. The Mera will become the new centrepiece of your bathroom.
The model versions AquaClean Mera Comfort and Classic
The Geberit AquaClean Mera is available in two designs: Geberit AquaClean Mera Comfort and Mera Classic.
Mera Classic features comprehensive, high-quality equipment including an odour extraction unit and warm air dryer. The Mera Comfort model offers extra comfort functions such as WC seat ring heating, the touchless WC lid automatic function or an orientation light in various colours.
Both versions are available with either a chrome-plated or white cover.
The product highlights All functions at a glance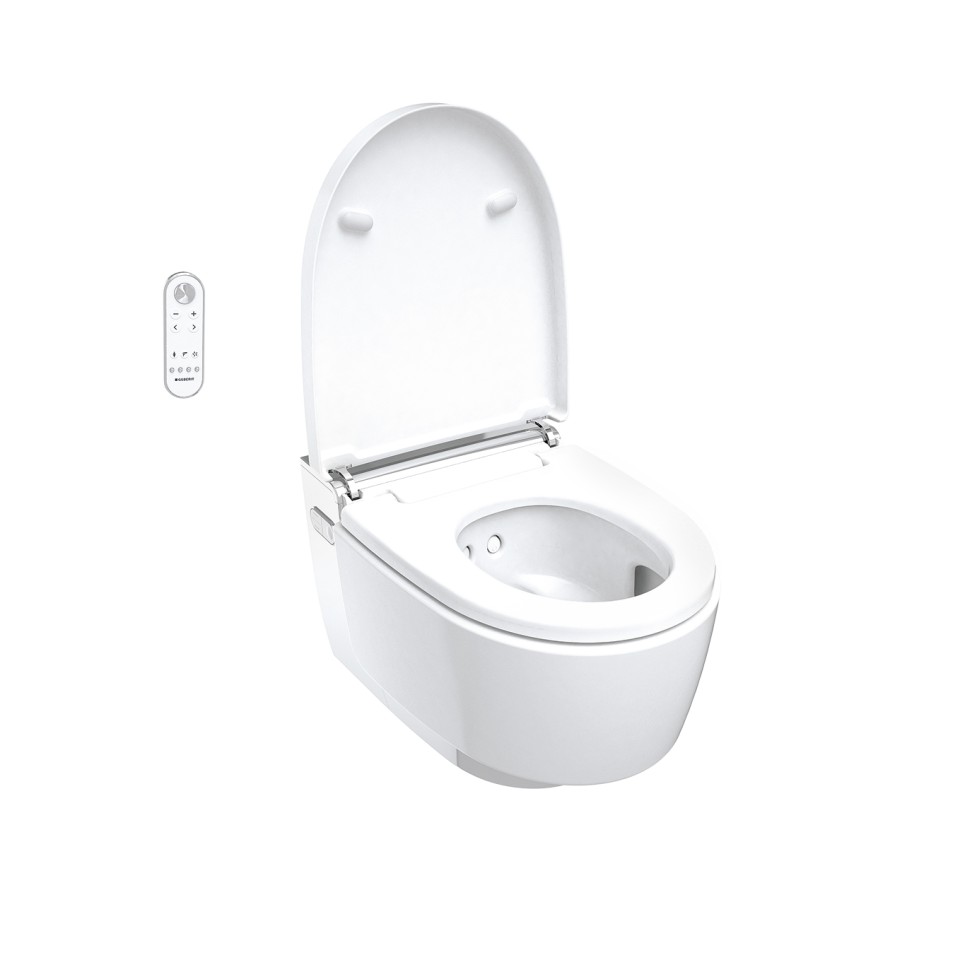 Click on the icons for more information
Options for operating your shower toilet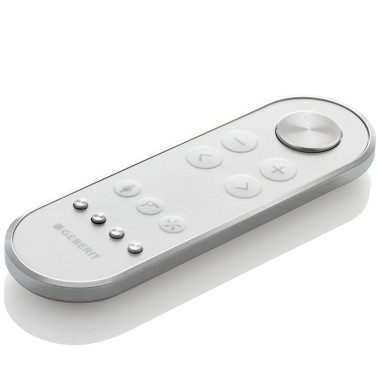 Remote control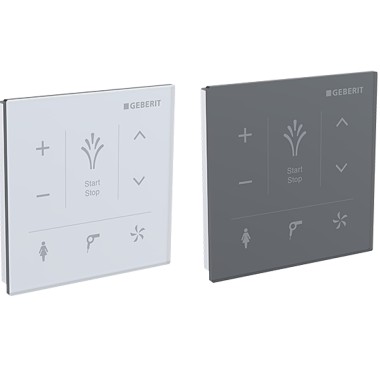 Wall-mounted control panel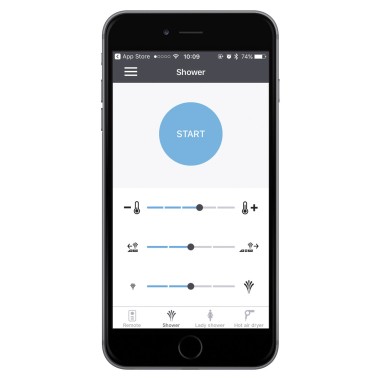 App
Outstanding design Design Awards
Subline noch einfügen