Bathroom inspiration for you
Let yourself be inspired by Mera, Sela and Tuma
Discover the style of a Geberit AquaClean bathroom and take inspiration for your own dream design. Whether your taste is classic, modern or simply natural, our elegant shower toilets look good in every bathroom.
Here you will find many beautiful ideas for the modern bathroom. There is something for every style and every taste. Simply click on the images and let yourself be inspired!
Geberit AquaClean Mera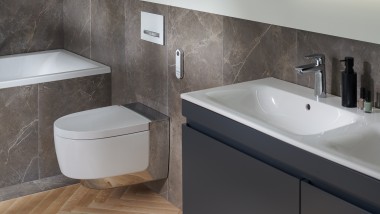 The bright chrome-plated AquaClean Mera is the perfect match for the grey cover of the washbasin.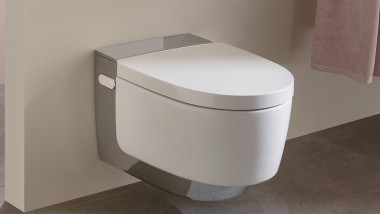 The wall-hung AquaClean Mera blends elegantly into any bathroom environment.
Not even the illuminated mirror and the ceiling lamp can put the AquaClean Mera in the shade.
Geberit AquaClean Sela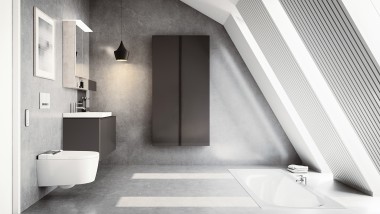 With AquaClean Sela, Geberit supplements the AquaClean product family with a design-oriented model that fits into almost every bathroom without being noticed as a shower toilet.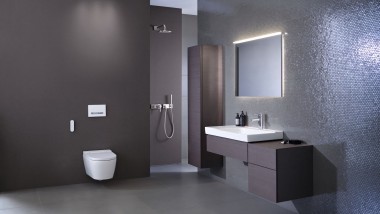 With the AquaClean Sela you make a good choice in any case.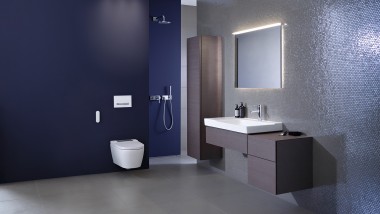 The clever shower toilet convinces with a clear design language and a puristic, elegant design.
Geberit AquaClean Tuma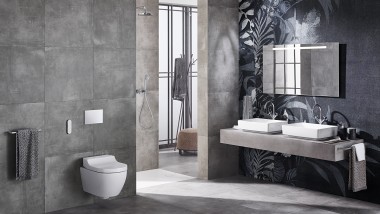 Geberit AquaClean Tuma offers freshness and comfort for every home.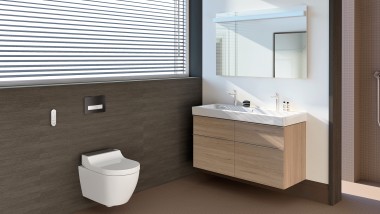 Thanks to its compact shape, the Tuma model enables optimal use of space.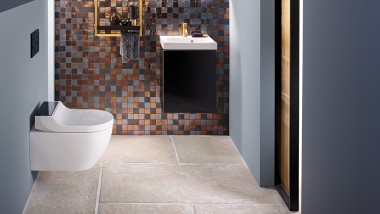 The well thought-out product concept combines simple and elegant design with sophisticated technology.